Growing revenue velocity – your firm's speed of growth – is the aspiration for most Founder/CEOs and Chief Revenue Officers that we meet. In this article we discuss the 7 key metrics available to these executives to optimise their revenue velocity and some best practices for building an effective revenue engine. 
Zuora, who provide a SaaS platform to automate subscription order-to-revenue operations, coined the phrase "the subscription economy" as far back as 2010 as a way to describe the rapid shift we have seen from product ownership to usership, from paying a lump sum for a product or service to a regular monthly fee. At the heart of the Subscription Economy is the idea that customers are happier subscribing to the outcomes they want, when they want them, rather than purchasing a product with the burden of ownership. Whether it's a product (such as a piece of software) or a service, the subscription economy is here to stay. Even if yours is not a subscription style business it's almost certainly an environment against which you compete. 
This has fundamental implications for CEOs and Chief Revenue Officers. Now success does not simply mean closing the deal, it means engaging your customers in long-term relationships.
"Now success does not simply mean closing the deal, it means engaging your customers in long-term relationships."
As an example, in the world of business software, the point of break even for SAAS models is often 15-18 months at best from the initial month of purchase. So being able to sustain a relationship with a customer is as important as winning the sale in the first place.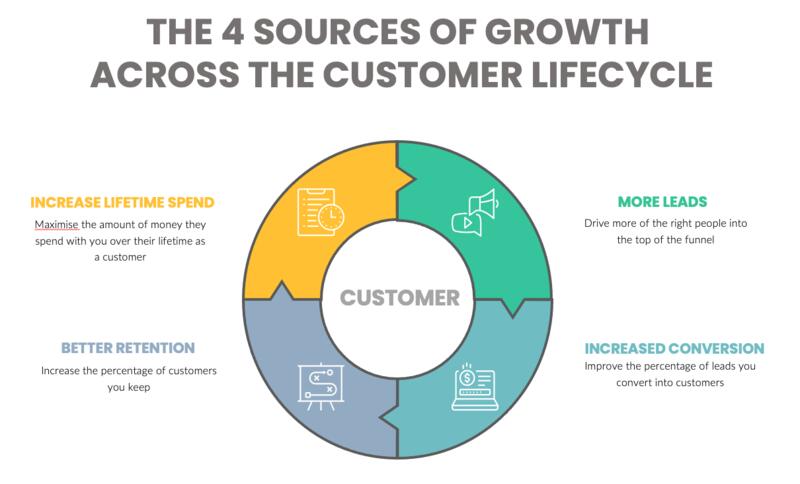 In essence there are only four ways to influence your firm's revenue. Increase the number of leads you have, convert more of those leads to customers, increase the amount of money a customer spends with you and increase the length of time customers stick around.
Unpacking this a little more there are seven key areas of measurement.  
The 7 measures of revenue velocity
The number of leads you generate. In terms of metrics, the KPI should be the number of quality leads that marketing generates and passes to sales.
The rate at which these leads are converted to customers. The KPI is the qualified lead to closed sale, expressed as a percentage ie the conversion rate
The average sales price of closed deals.
The length of the sales cycle from the day sales accepts a qualified lead to the day it closes.
These first 4 levers define your new sales velocity. Here is a simple calculator I found that you might like to use to work out your

sales

velocity. But this in only part of the picture, keeping and growing existing customers is vital to optimise your revenue velocity.

You cannot outrun poor retention.

Existing customer renewal rate. For subscription style businesses the KPI is expressed as monthly retained revenue (MRR)
Average customer lifetime. The number of months on average customers remain a client.
Average customer lifetime value.  The number of months multiplied by the monthly spend. The KPI is the sum of paid invoices by customers for that service.
There is a bonus eighth metric that is gaining in popularity and that surrounds customer advocacy. Cynicism with digital marketing and nameless algorithms is at an all time high. Conversely if you can harness your happy loyal customers to advocate for you in public, with prospects it is worth its weight in gold.  So measuring customer satisfaction via an NPS or CSAT survey and having a process to follow up with delighted customers is a great idea and having a metric around the number of brand advocates created in a given time period would be the KPI.
Best practice tips to measure and build your revenue velocity
Just start. It may not be perfect, the data might be dirty, but starting by setting a baseline is the beginning of every change. You can't change what you don't measure.
Measure all seven areas. Too often measurement stops at the point of closing the deal. It's very important to measure and track all 7 points of the customer journey. 
Start with a goal of understanding and supporting the team not performance management. Too often "reporting" is used as a big stick to drive performance and criticise behaviour. Instead asking genuinely curious questions can teach you a great deal about why there are issues. It's rarely because the team are inherently "bad" at what they do.
If you do one thing, aim to create one central dataset, "one source of the truth," a centralised CRM. All interactions from marketing emails to sales calls to onboarding courses taken to support tickets launched to satisfaction survey responses should all be kept in the same centralised CRM recorded against that customer. The power of having this data in one place is hard to overestimate. 
Optimise your revenue velocity by building a set of connected marketing, sales and service tools. But start by analysing the greatest area of need and plug that gap first progressively adding to your toolset as you go. Be careful not to bite off more than you can chew. Equally ensure the toolset you invest in can grow with you as you add more elements and as your business grows. We recommend HubSpot's toolset.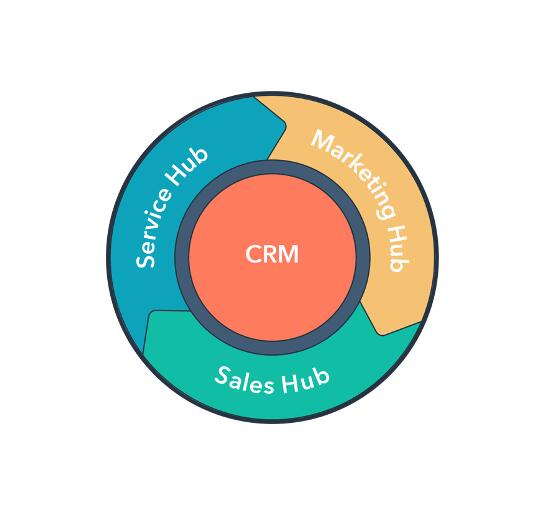 Don't mess around trying to DIY this. You have other important work to do. Find experienced resources who are specialists in the tools but have also lived in your world. Who have carried a quota, built lead gen campaigns, managed accounts and understand what it's like to run a P+L.  

Implementing tools to build your revenue engine is not a set and forget exercise. Plan for at least a year of optimisation, tweaking and fine tuning to ensure you maximise your ROI. When you are looking for a partner to help you with the implementation make sure they're willing to stick around to help with the hard work of optimisation.
If you would like to talk to us about the topics we discuss here or the challenges you maybe facing please contact us and book a time , we'd love to chat.